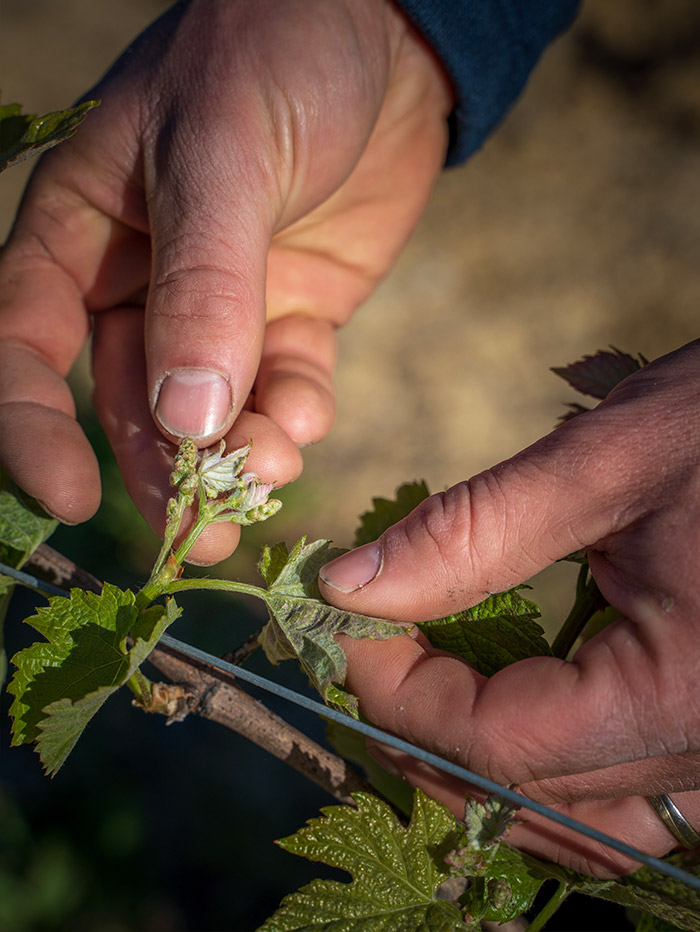 Viticulture :
Respect for nature and the environment
Since 2018, the estate has been HVE3 certified (High Environmental Value level 3-maximum level). This certification allows recognition of good environmental and health practices in the day-to-day management of farm inputs and discharges.
The goal is to produce healthier and quality wines.
In practice, everything is measured and calculated to avoid as many inputs as possible in our field: we only treat if necessary and at reduced doses with a privileged use of "bio-control" products that are less aggressive for humans and plants. . Everything is measured and calculated to avoid a maximum of discharges from our domain with recovery and filtration of all our contaminated water. The soiled packaging is sorted and recovered by specialized companies.
All seasonal work (except trimming) on the vines are by hand: pruning, folding, removing bad-vine, trellising.
All the work on the vineyard is mechanical. We work every other row with alternating rows every year.
From September, samples of the ripeness of the grapes are taken and analyzed in the laboratory.
At the same time, the tasting, directly on the plot, of the grape berries allows the results obtained by the laboratory to be interpreted tastefully.
Laboratory maturity (wine chemistry) is often obtained before taste maturity.
It is only once the taste (aromatic) maturity has been reached that the harvest is carried out.
The harvest is mechanical, very early in the morning to keep the temperatures cool.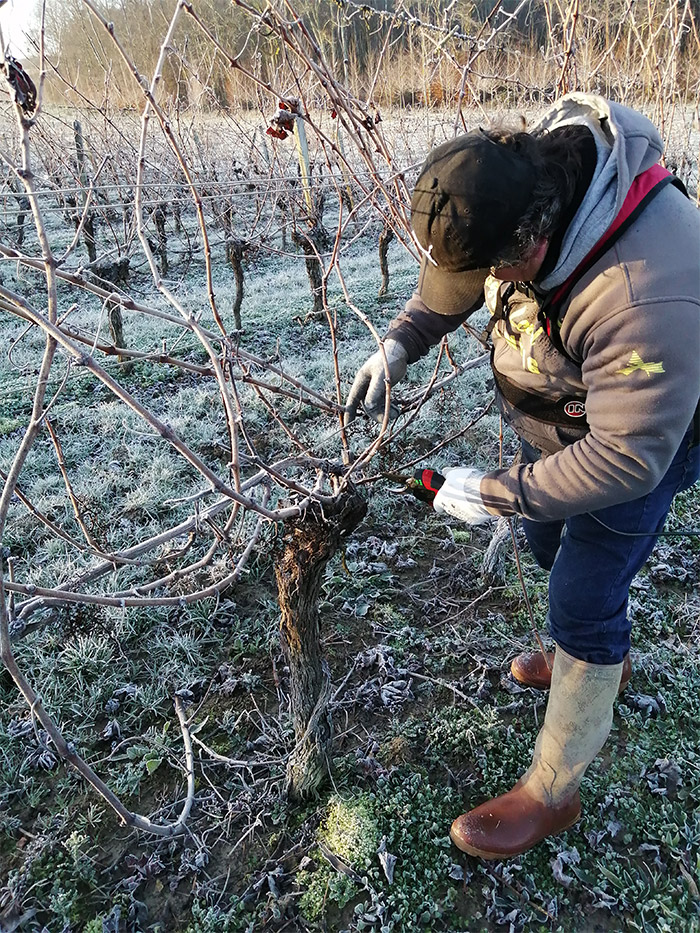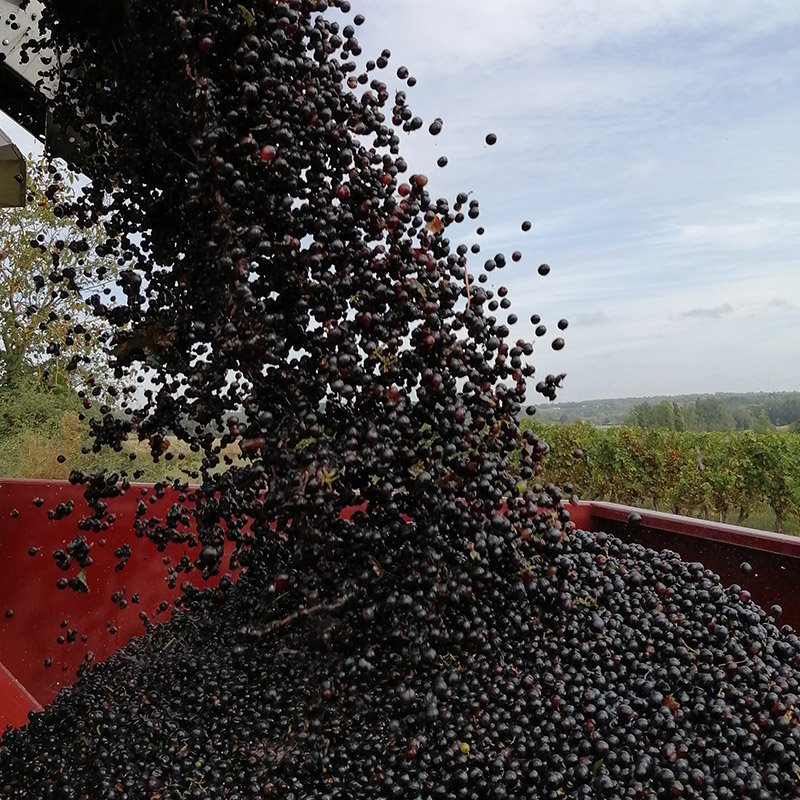 A FAMILY KNOW-HOW
A traditional winemaking process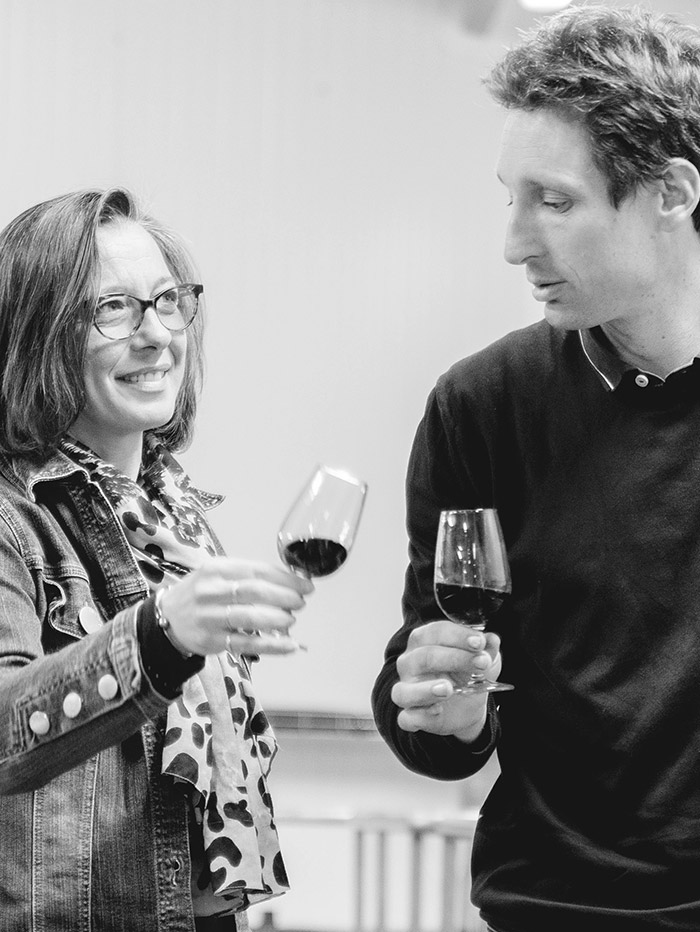 Vinification :
WORK IN THE CELLAR
THE VINIFICATION DIFFERS ACCORDING TO THE DIFFERENT APPELLATIONS:
For the Bordeaux Supérieur the grapes are kept in stainless steel tank for a pre-fermentation maceration of 10 days, followed by the alcoholic and malolactic fermentation. The wine is aged in barrels to guarantee the woody side of the wine.
For the Bordeaux red wine the grapes are kept in stainless steel tank for an 8-day skin maceration, followed by the alcoholic and malolactic fermentation. It is filtered a first time and aged in stainless steel tanks.
For the Bordeaux Rosé the grapes are kept in stainless steel tank for a cold stabulation of 8 days for the Cabernet Sauvignon and 20 days for the Merlot. The alcoholic fermentation is done on unblended grape varieties. The ageing is also done on fine lees but for a period of 1 month.
For the Entre-Deux-Mers, the grapes are kept for a skin maceration for 18 to 24 hours, then pressed, settled and cold stabilized for 15 to 20 days, followed by fermentation on unassembled grape varieties. The aging takes place on fine lees for several months.
Following these processes, a filtration is done with fining agent before the bottling which is done on the estate.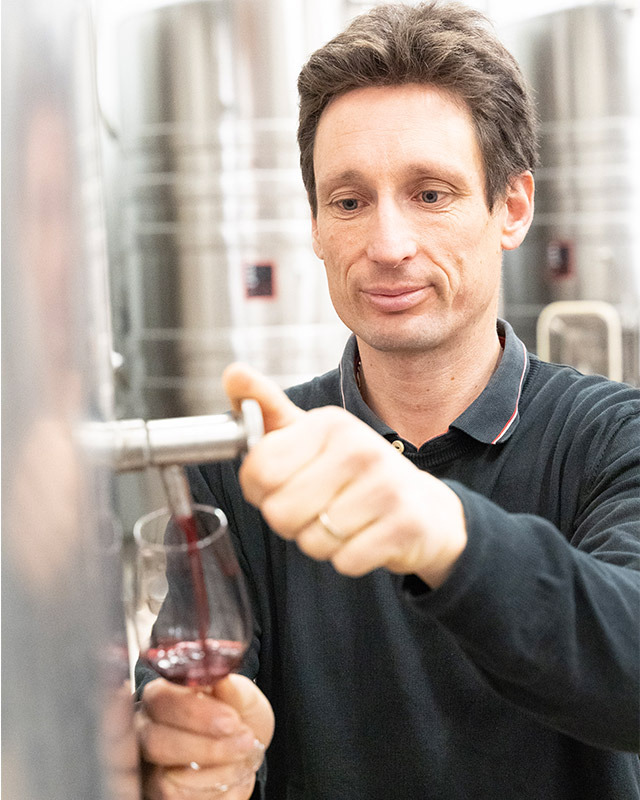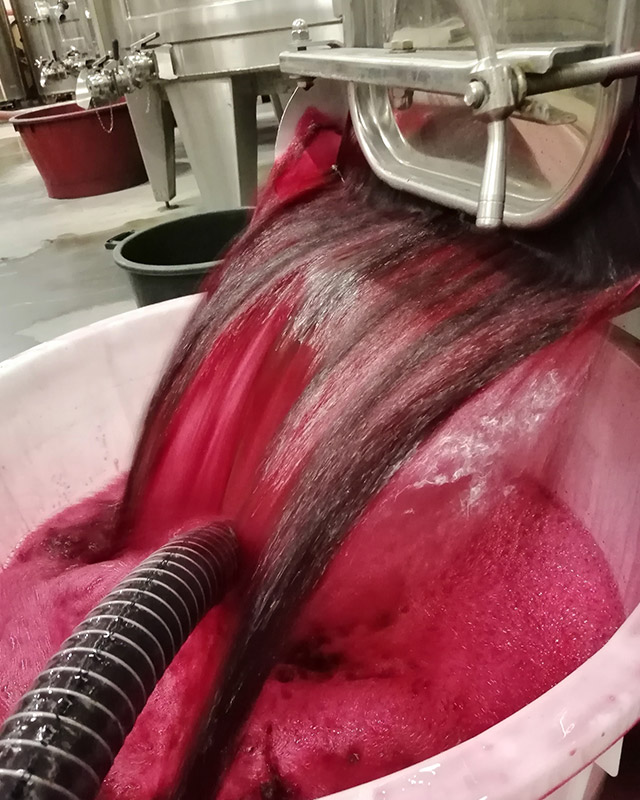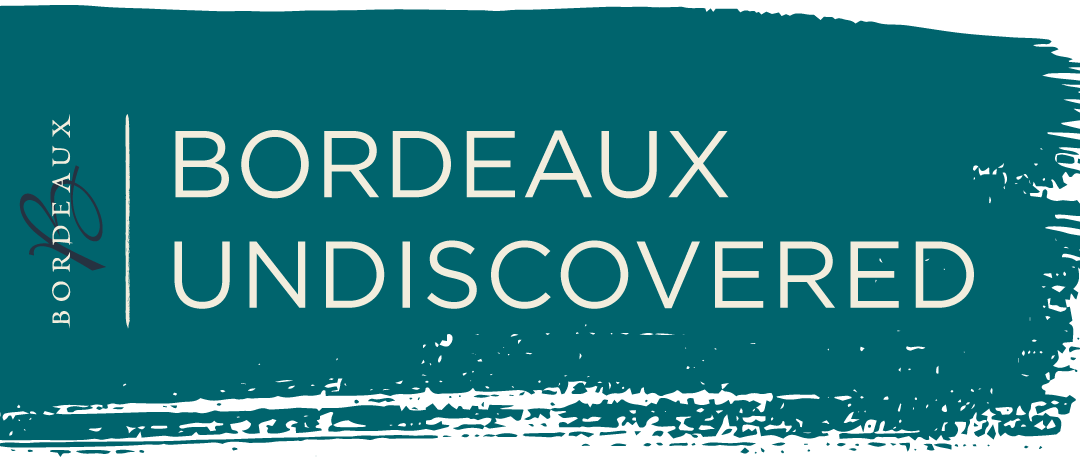 Video presentation of the "Terre de Guennec" estate and the complete range of Château Castenet on the occasion of the Bordeaux Undiscovered 2021 event, we have produced a video presenting the estate as well as the full range of Château Castenet wines
visits and tastings by appointment
3 Castenet • 33790 AURIOLLES