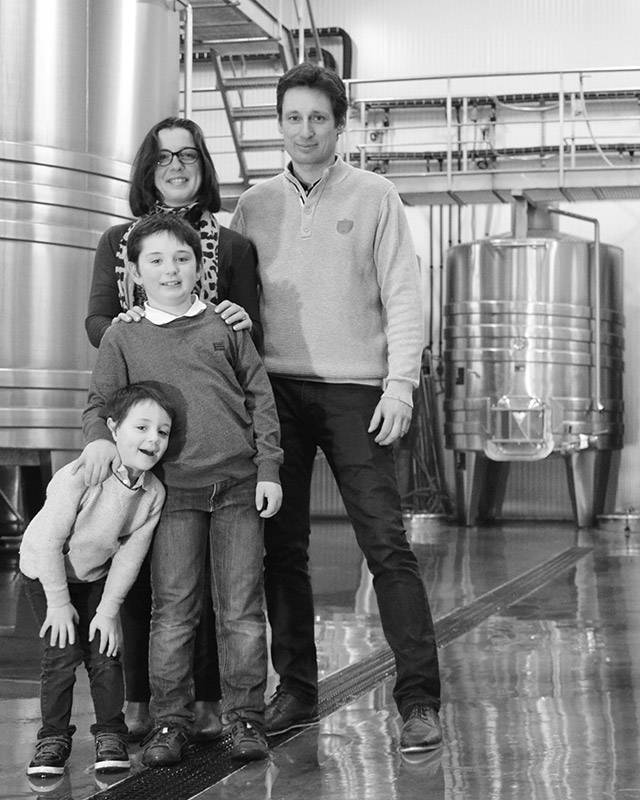 A FAMILY VINEYARD:
MYLÈNE AND GUILLAUME GUENNEC CONTINUE THEIR LIFE PROJECT, STARTED 10 YEARS AGO, IN THE HEART OF THE BORDEAUX VINEYARD.
Originally from this terroir, they know the value of it and give to the destiny of this property a renewal with its own and singular identity, the Terres de Guennec.
In love with the vine and with a long family experience, it is near the small village of Auriolles, on the side of the Butte de Launay, that these young owners maintain and raise the vine on the domain.

A LONG FAMILY EXPERIENCE
MYLÈNE AND GUILLAUME GUENNEC PRESERVES BIODIVERSITY ON THE VINEYARD THROUGH ENVIRONMENTALLY FRIENDLY ACTIONS AND CULTURAL PRACTICE.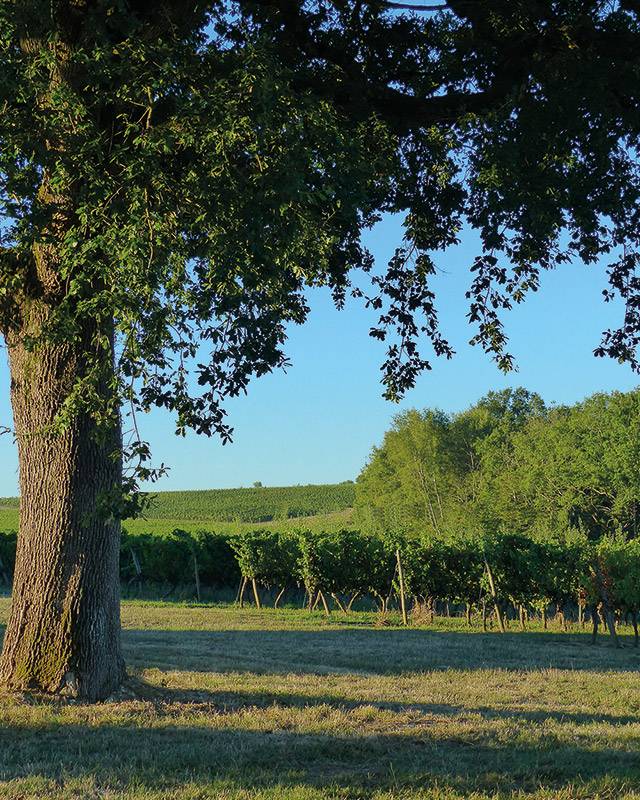 Wine A.O.C:
BORDEAUX, bordeaux SUPÉRIEUR AND ENTRE-DEUX-MERS
Our common passion for the vine and the wine, and our family experiences led us to take over this vineyard, located on a soil of which we are natives and whose values we know.
We renamed it: "Terres de Guennec".
The family vineyard "Terres de Guennec" is certified High Environmental Value (Level 3)
Surface :50 hectares
soil:a superb terroir of clay-limestone slopes which adjoins the appellation bordeaux supérieur and Entre-Deux-Mers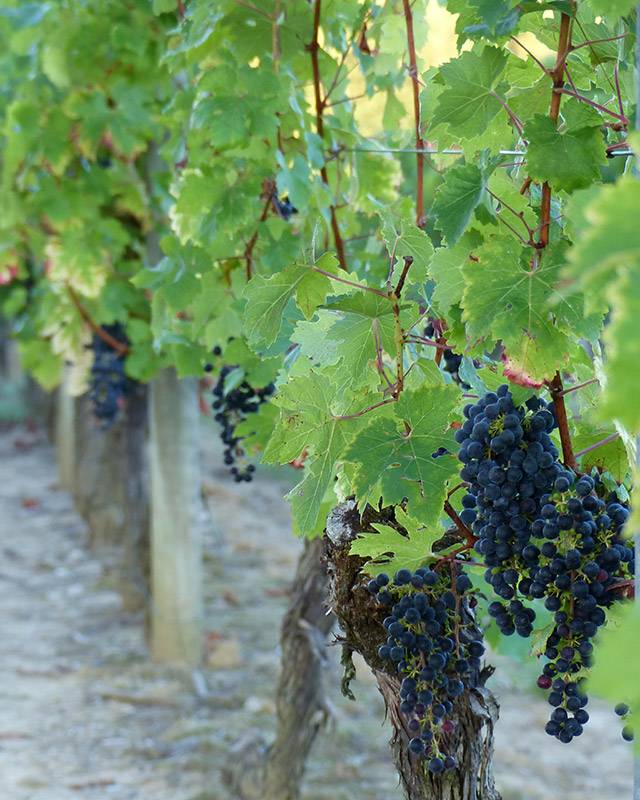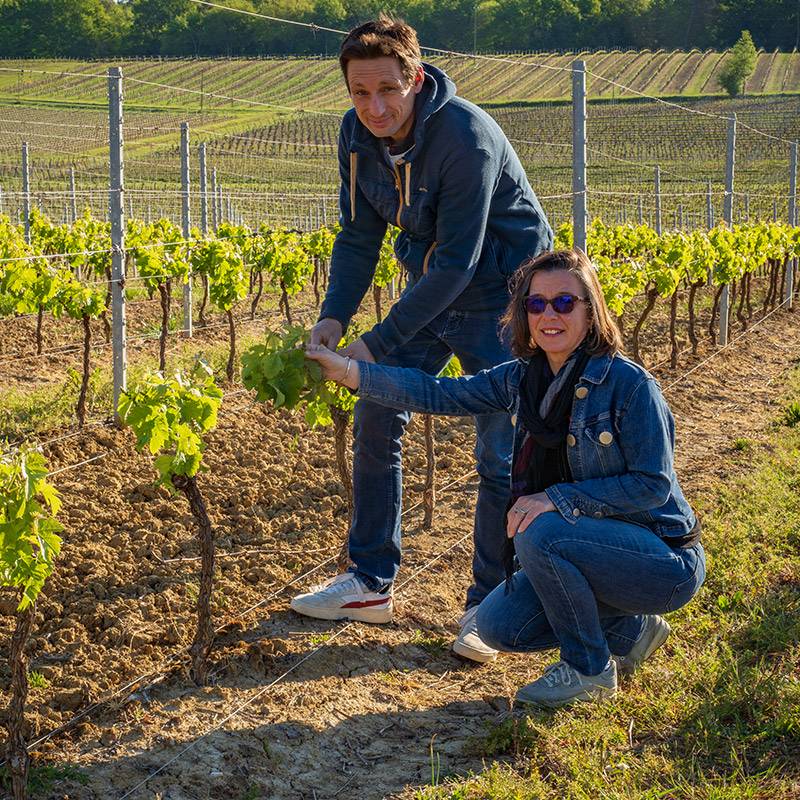 The vineyard of Château Castenet is made up of plots of land located in the communes of Auriolles and Cazaugitat, in the Entre-Deux-Mers region.

Surface:30 hectares
soil:Various clay-limestone and sandy loam soils
Planting density : 3500 to 4000 plants / ha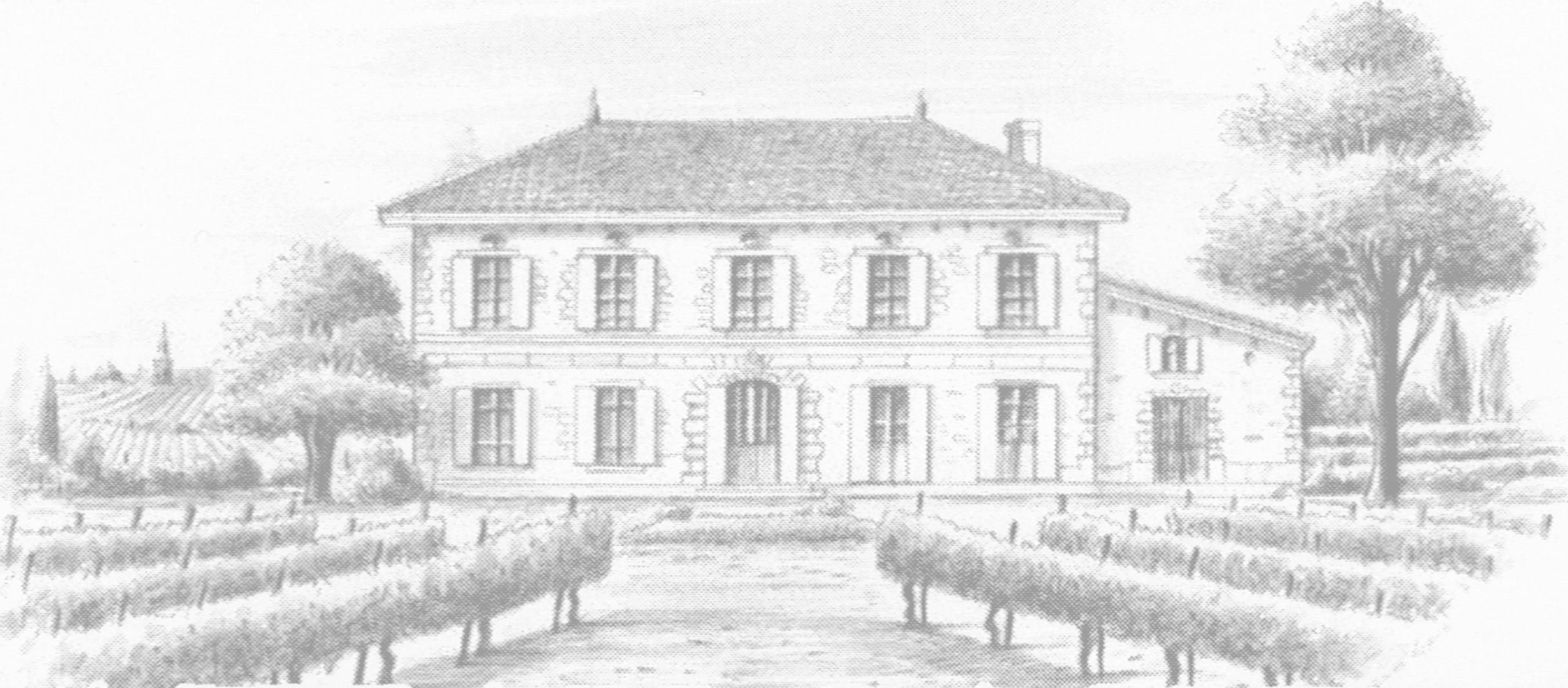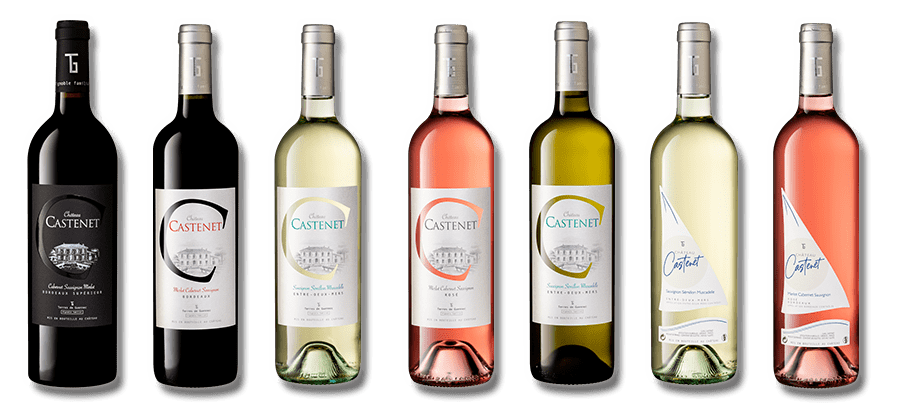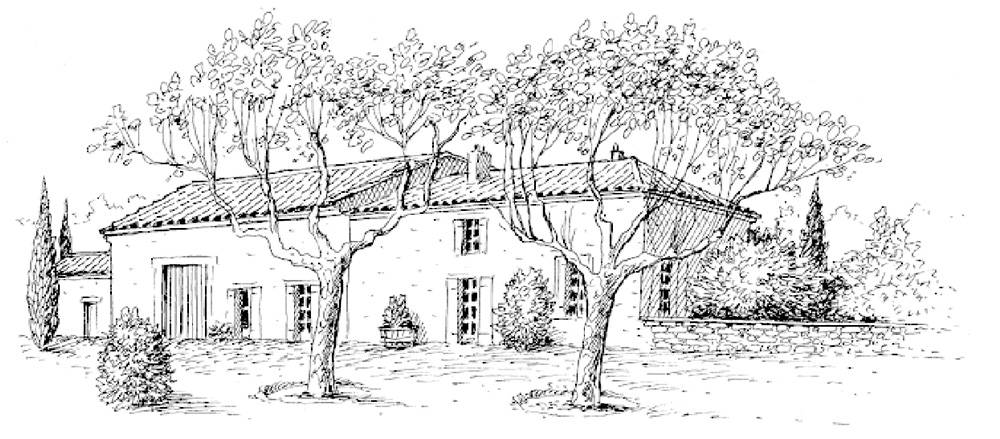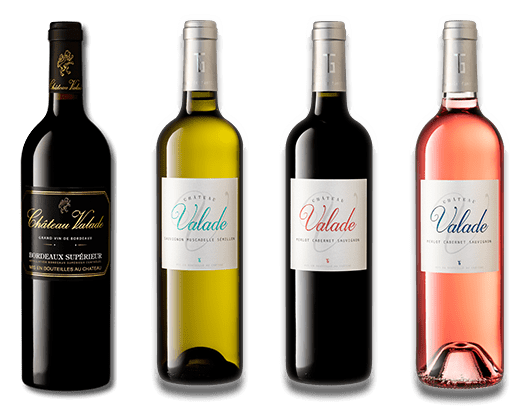 Château Valade is an estate whose parcels are located in the commune of Saint Ferme, in Entre-Deux-Mers. This estate, which we have been operating for several years, belongs to the Hoffman family.
Surface: 20 hectares
soil: clay-limestone

Planting density :  4000 plants / ha

Wine Paris 2023 We will be present at the Wine Paris 2023 Event, find us at the stand in Hall 3 F 288Come and meet us at the fair and discover our range of wines from the Entre-Deux-Mers , Bordeaux Rosé, Bordeaux Rouge and Bordeaux Supérieur appellations. We will also...
visits and tastings by appointment
3 Castenet • 33790 AURIOLLES